Murder Mystery Dinner
November 30 2023 | 6:00 PM - 9:00 PM
1007 Main Street, Lafayette, IN 47901
Murder Mystery Dinner Theme is "I Love the 80's to Death"
"It's the 80's again, and all of the big names are here for a big concert. Tensions run rampant as backstage secrets spill out into the spotlight with like, totally tragic results! This isn't an episode of Miami Vice! This is like…murder. It's up to you to bust it like a ghost, for sure! Peg your jeans, slouch your socks, flash some neon, put on way too much eyeliner and get that hair up! You are going to solve this crime in style. No time to be Too Shy! You are a Smooth Operator, and you know to listen to those Careless Whispers. It's time to put on your Sunglasses at Night and Relax. Time after time…You will solve the case."
Ticket price includes our specialty Ripple and Company Smoke Show Dinner, Plus 2 Drink Tickets (limited bar items):
RIPPLE & COMPANY SMOKED BRISKET, SMOKED LEMON PEPPER CHICKEN, CHEDDAR MAC AND CHEESE, ROASTED POTATOES, LOCAL MARKET GREENS SALAD WITH HOUSE RANCH AND WHITE BALSAMIC VINAIGRETTE, WITH COOKIES & BROWNIES
6:00PM - Guests arrive and actors will greet and explain rules and distribute information
6:30PM - Buffet line will open
7:00PM - Let the games begin!
9:00PM - Awards are distributed, Mystery Solved!
If you would like to sit with friends that purchased tickets separately, please fill out the seating preferences part of the ticket.
Last day to buy tickets is 11/26/2023. Ticket cost includes gratuity for staff.
Cash bar is available for purchase of other beverages.
Must Be 21 and over to purchase a ticket/attend the event.
No refunds once ticket is purchased.
Dressing up is not required just more fun!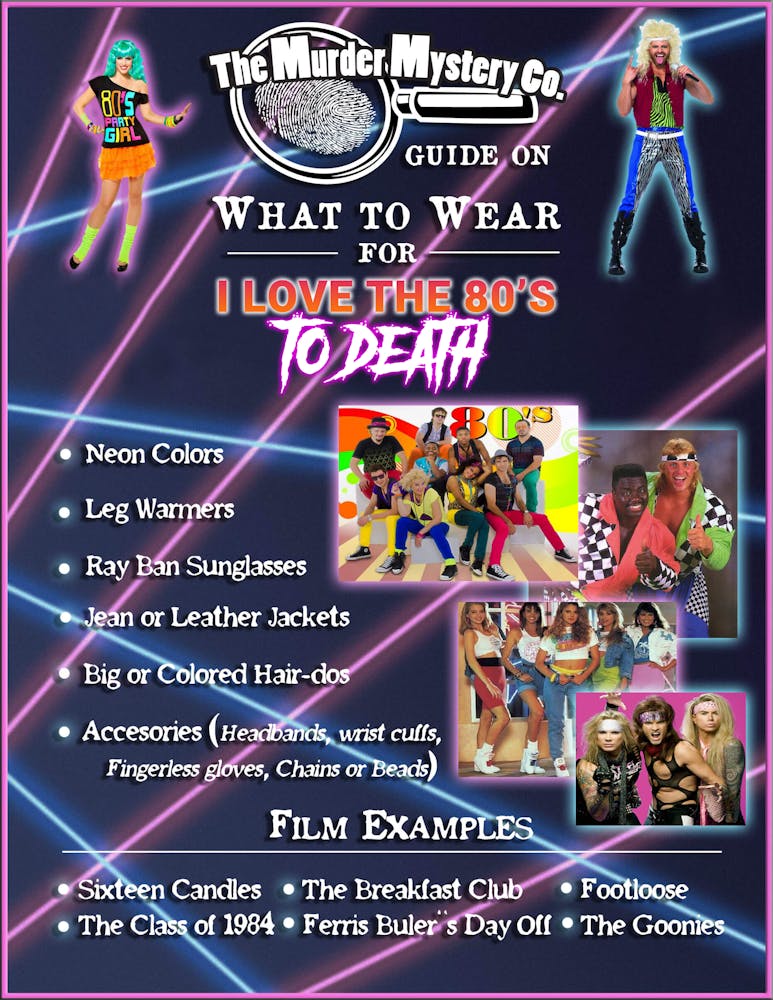 By Purchasing Ticket
You hereby authorize Ripple & Company and those acting pursuant to its authority to: (i) record my likeness and/or voice on a video, audio, photographic, digital, electronic or any other medium; (ii) use my name and biographical material in connection with such recordings; and (iii) use, reproduce, exhibit, and/or distribute my name, biographical material, and such recordings in any medium (e.g., print publications, video, internet, etc.) for promotional, advertising, educational, and/or other lawful purposes. I release and waive any claims or rights of compensation or ownership regarding such uses and understand that all such recordings shall remain the property of Ripple and Company. Ticket sales are final and non-refundable.